Skip the Bank came to us with the following goals for their new website:
A website that provides a clear and easy-to-use platform for prospective home buyers to explore mortgage options and apply for loans.
A website that offers resources and support to help clients understand the mortgage process and make informed decisions.
A website properly optimized for search engines and google ads to increase visibility and reach potential clients.
A website design that showcases Skip the Bank's commitment to providing personalized and flexible mortgage solutions.
A website that accurately represents the Skip the Bank brand, including the use of their brand colors, logo and messaging to establish a strong online presence.
Below are some of our favourite screenshots from the website: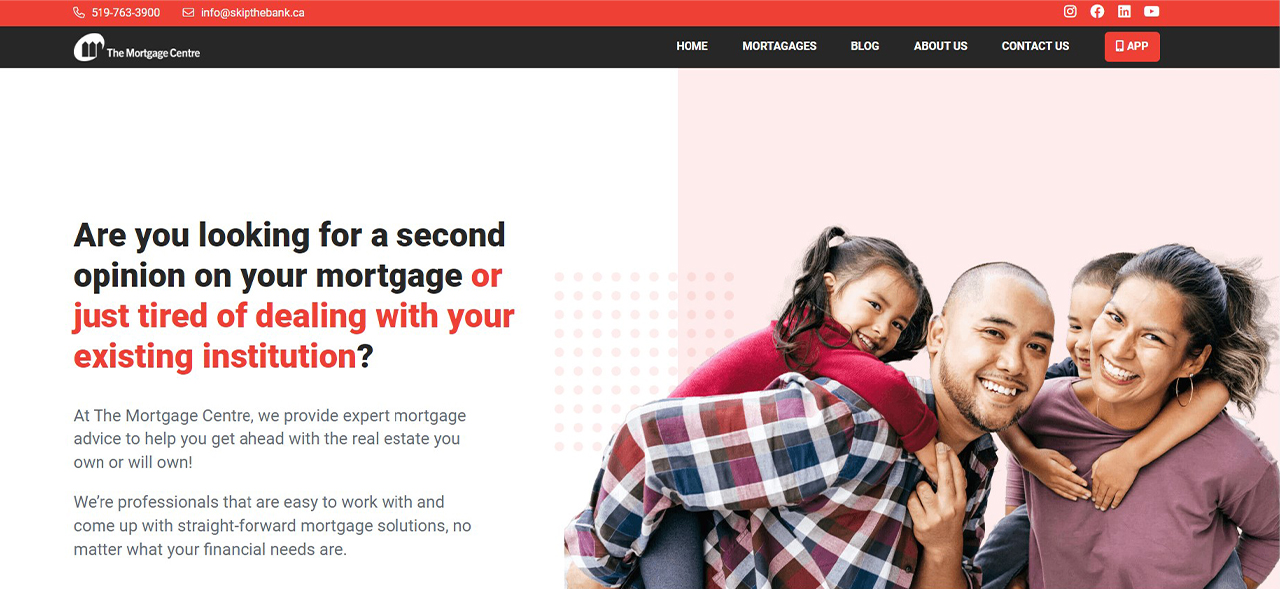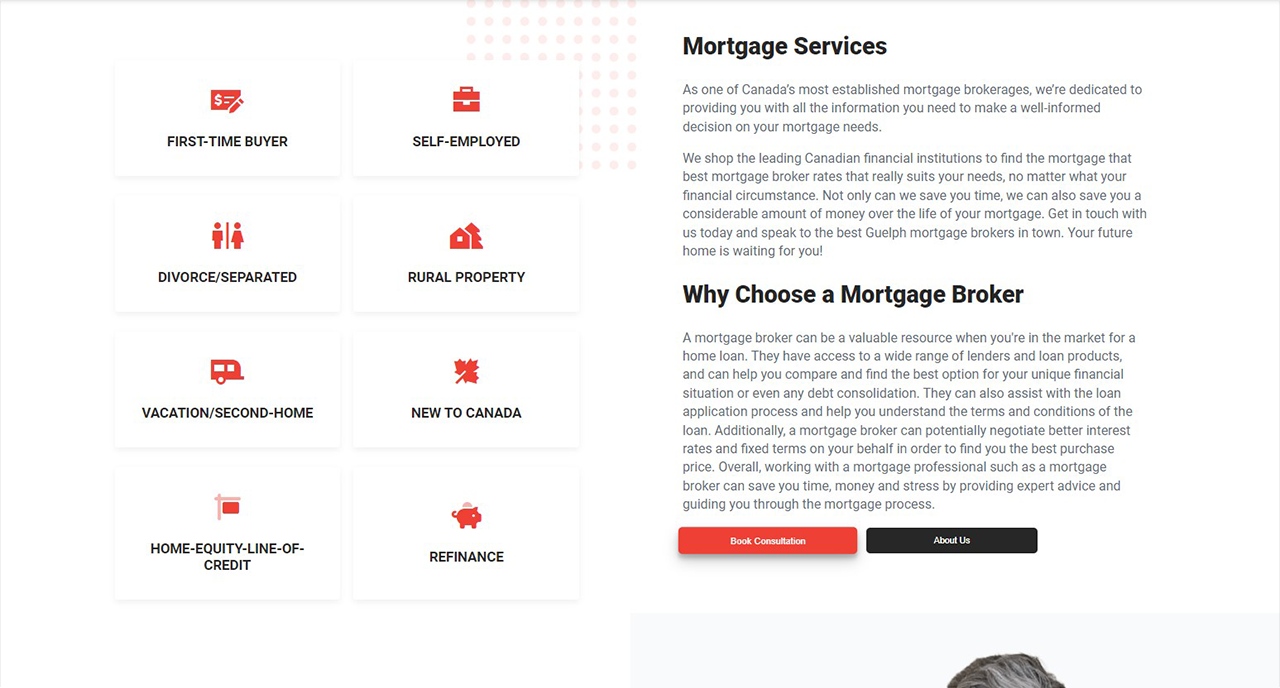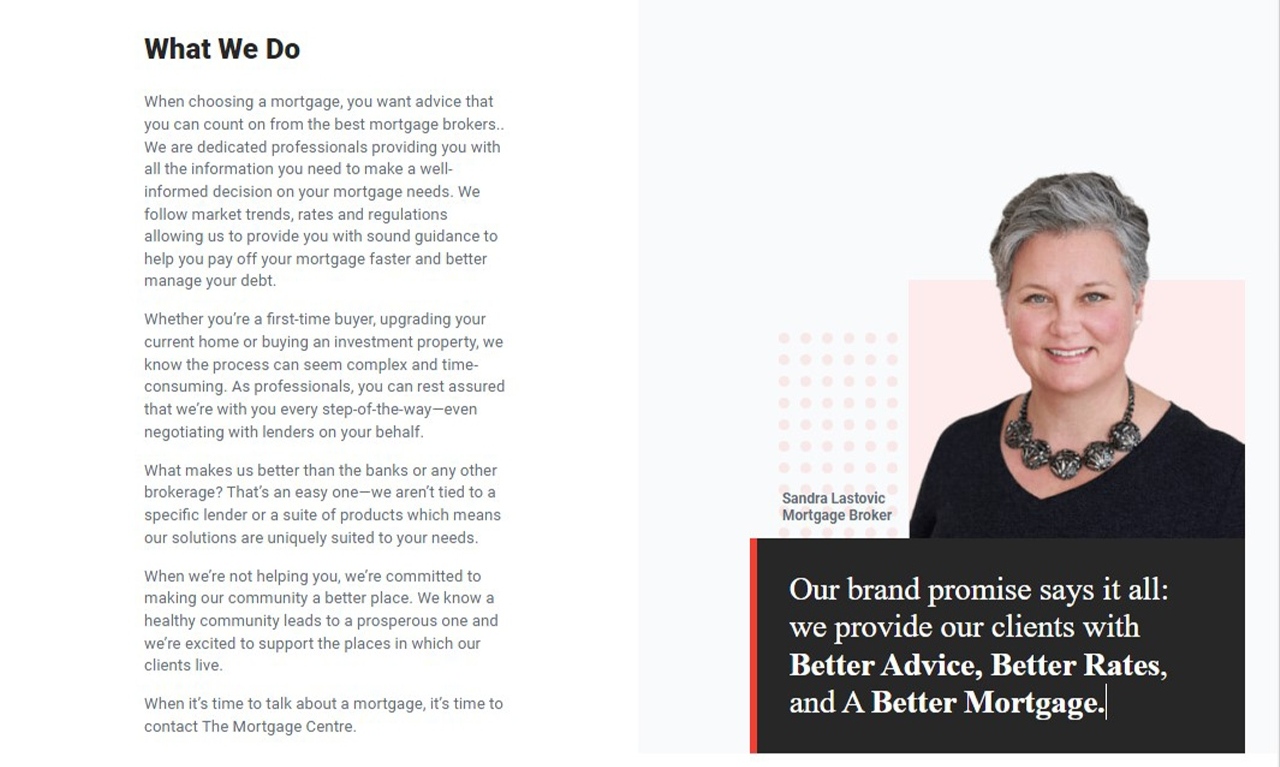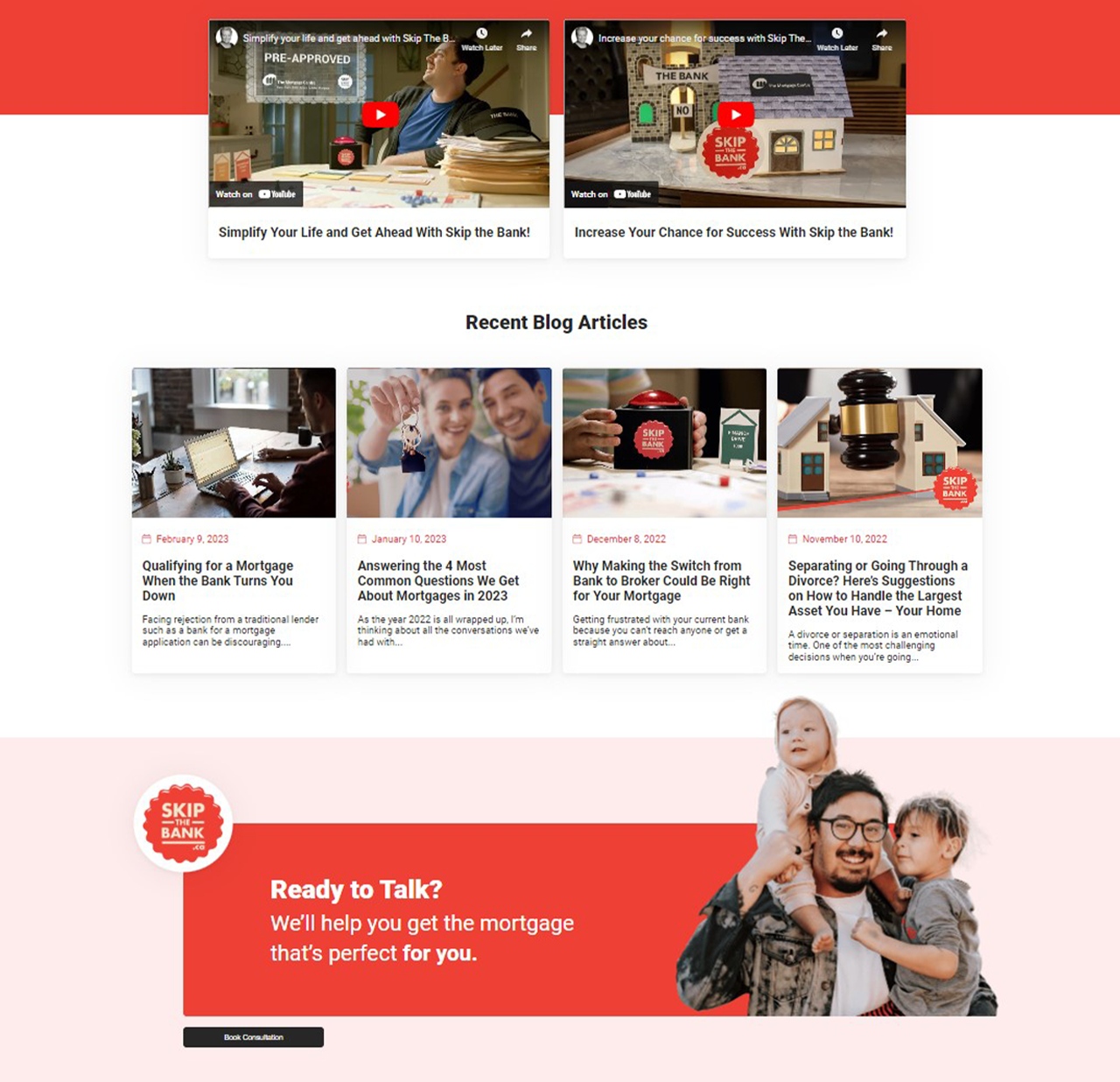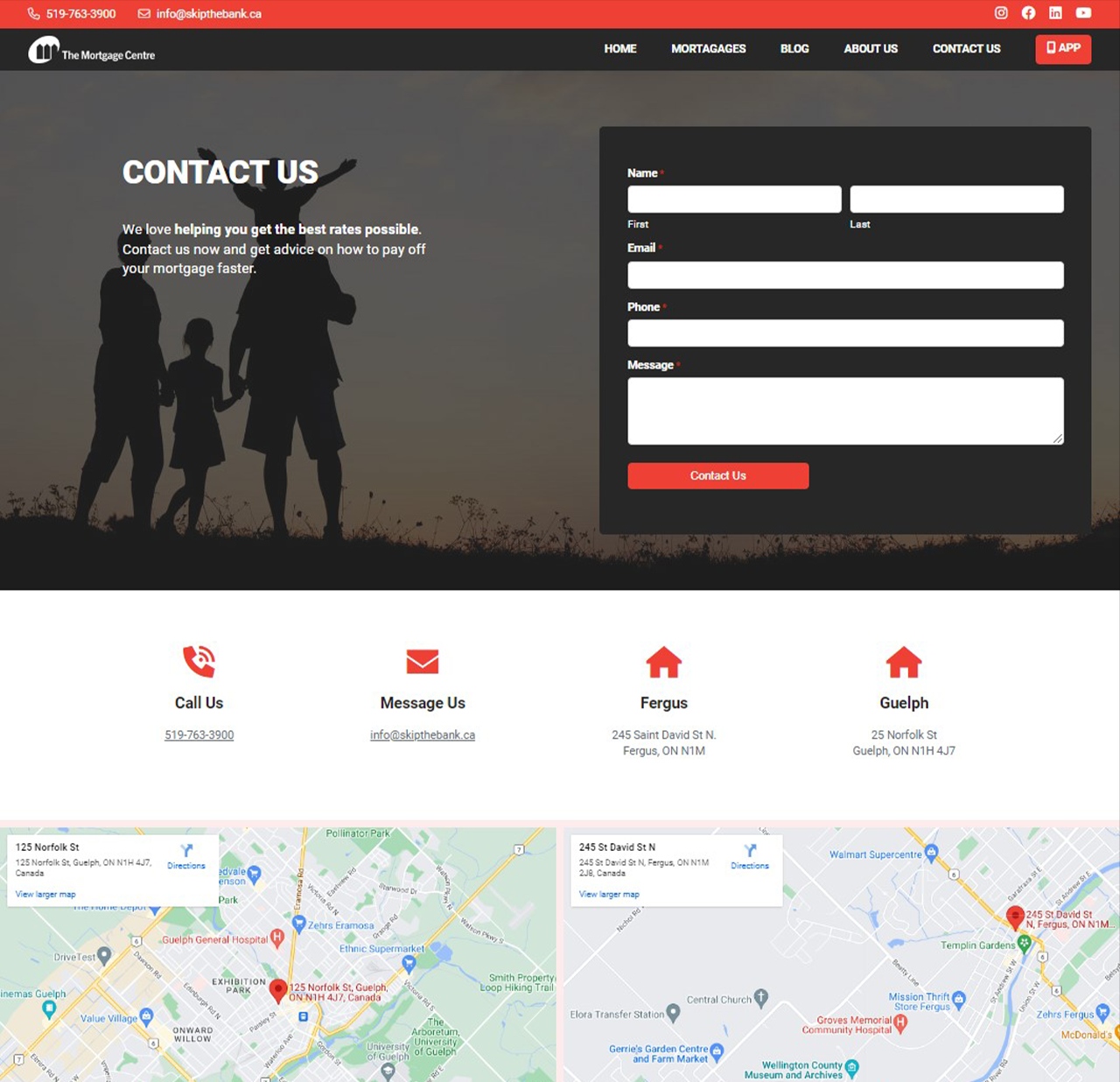 Ready to start your next project?