KoreTactics came to us with the following goals for their new website:
A website that provides an effective platform for job seekers to search and apply for open positions.
A website that streamlines the recruitment process for clients, including the ability to submit job requests and review candidate profiles.
A website properly optimized for search engines and google ads to increase visibility and reach potential job seekers and clients.
A website design that showcases KoreTactics' commitment to matching top talent with great job opportunities.
A website that accurately represents the KoreTactics brand, including the use of their brand colors, logo and messaging to establish a strong online presence.
Below are some of our favourite screenshots from the website: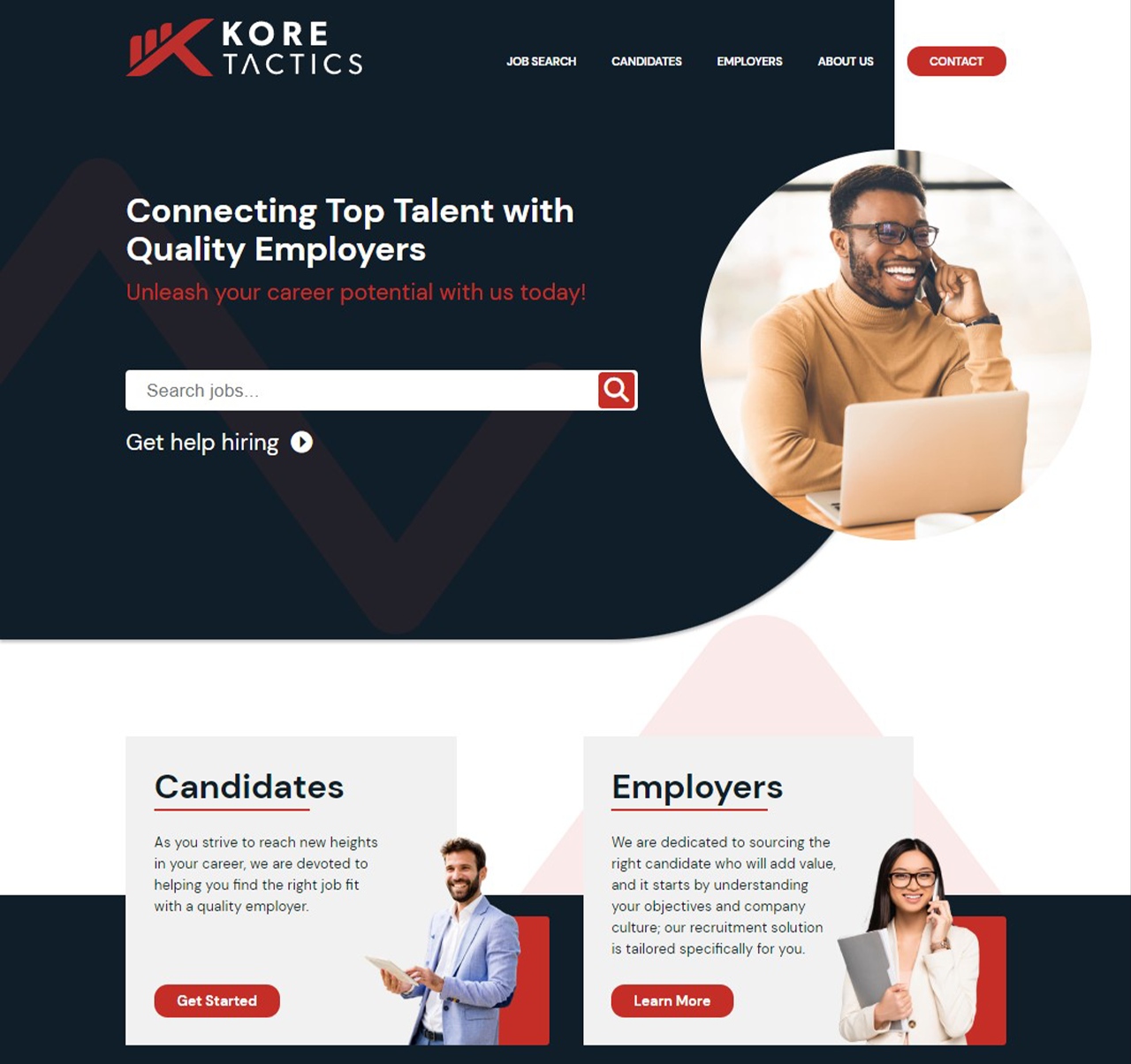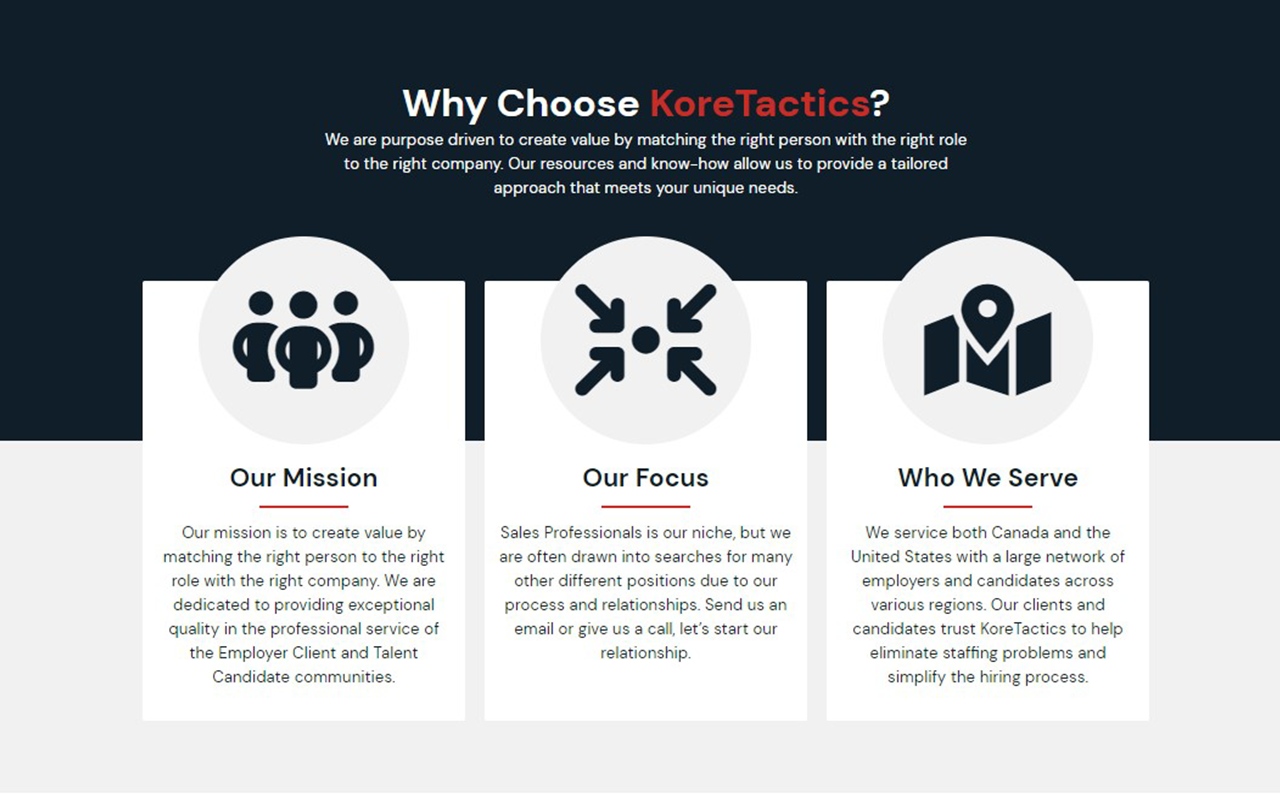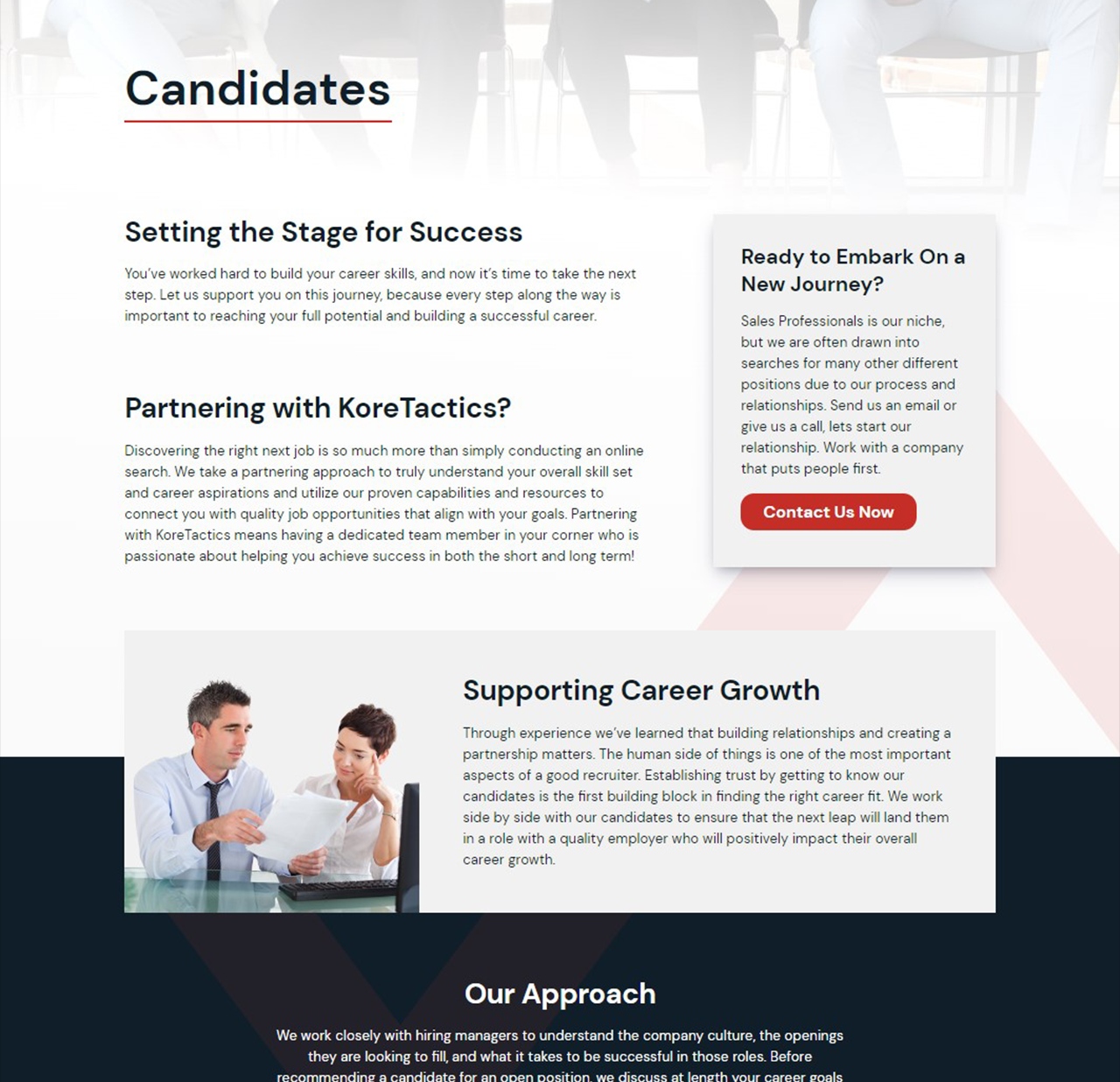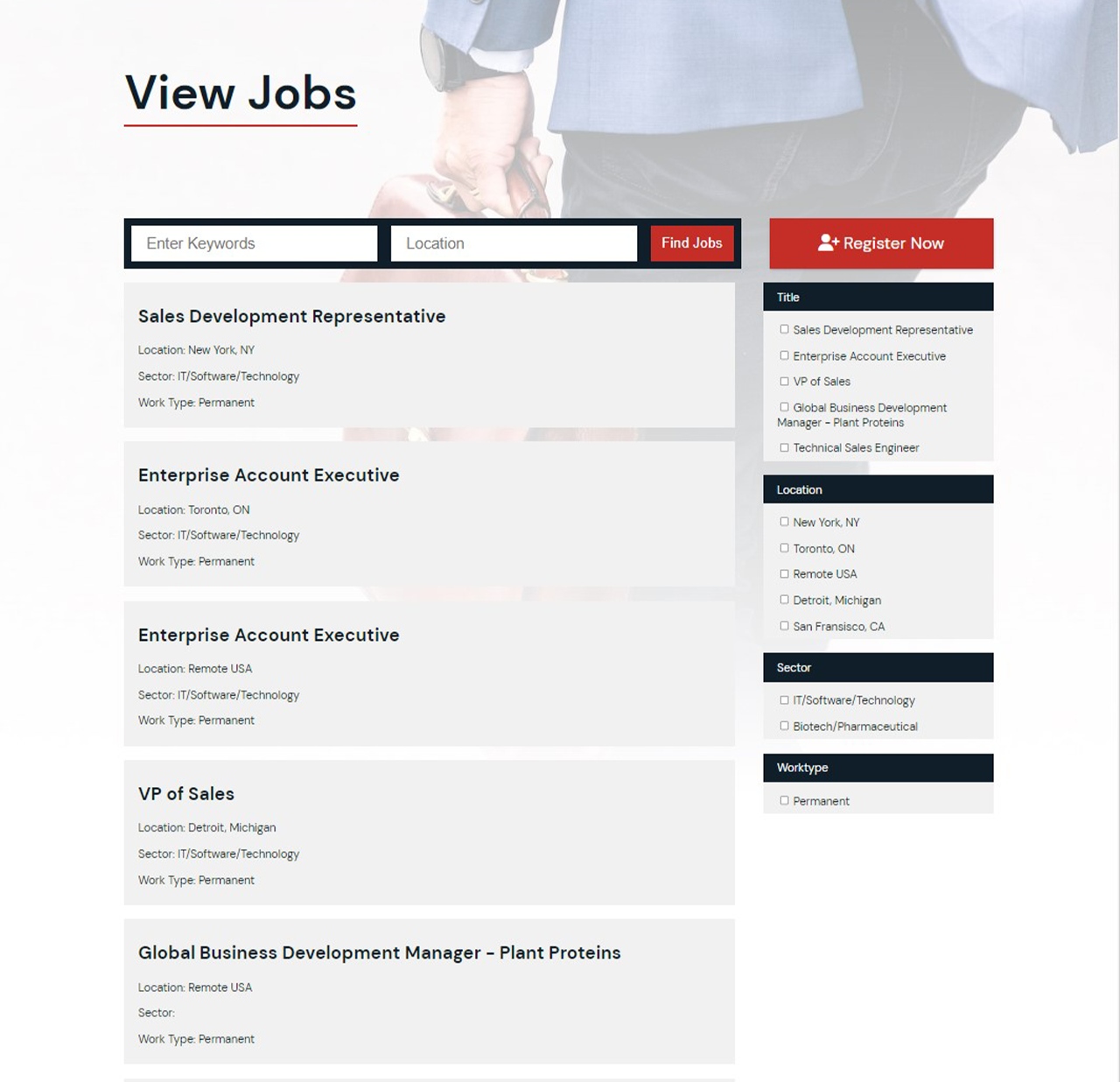 Ready to start your next project?