Ken Yee Chew for Ward 6 Councilor came to us with the following goals for their campaign website:
A website that provides clear and concise information about Ken Yee Chew's platform, values and qualifications for the role of Ward 6 Councilor in Guelph.
A website that allows constituents to easily get in touch with Ken Yee Chew and stay informed about campaign events and updates.
A website properly optimized for search engines and google ads to increase visibility and reach potential voters in the Guelph area.
A website design that showcases Ken Yee Chew's commitment to serving the constituents of Ward 6 and his passion for improving the community.
A website that accurately represents the Ken Yee Chew for Ward 6 Councilor brand, including the use of his campaign colors, logo and messaging to establish a strong online presence.
Below are some of our favourite screenshots from the website: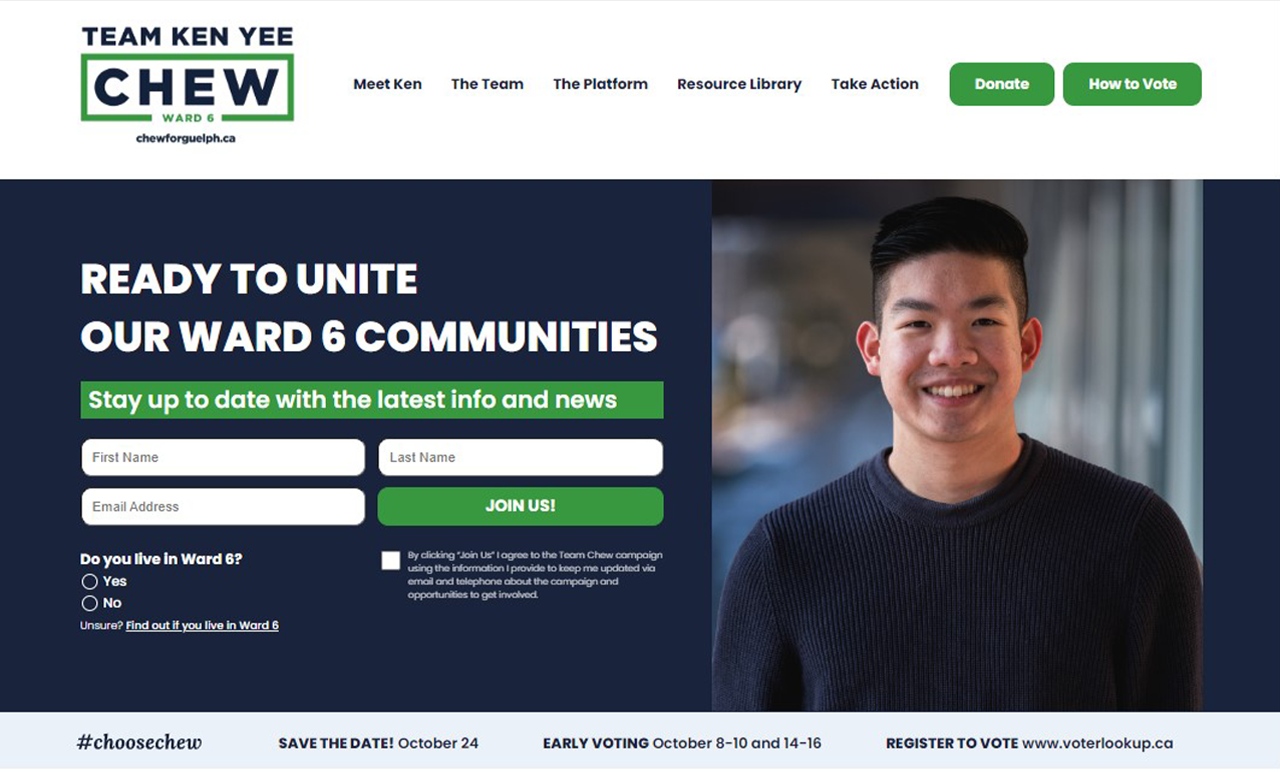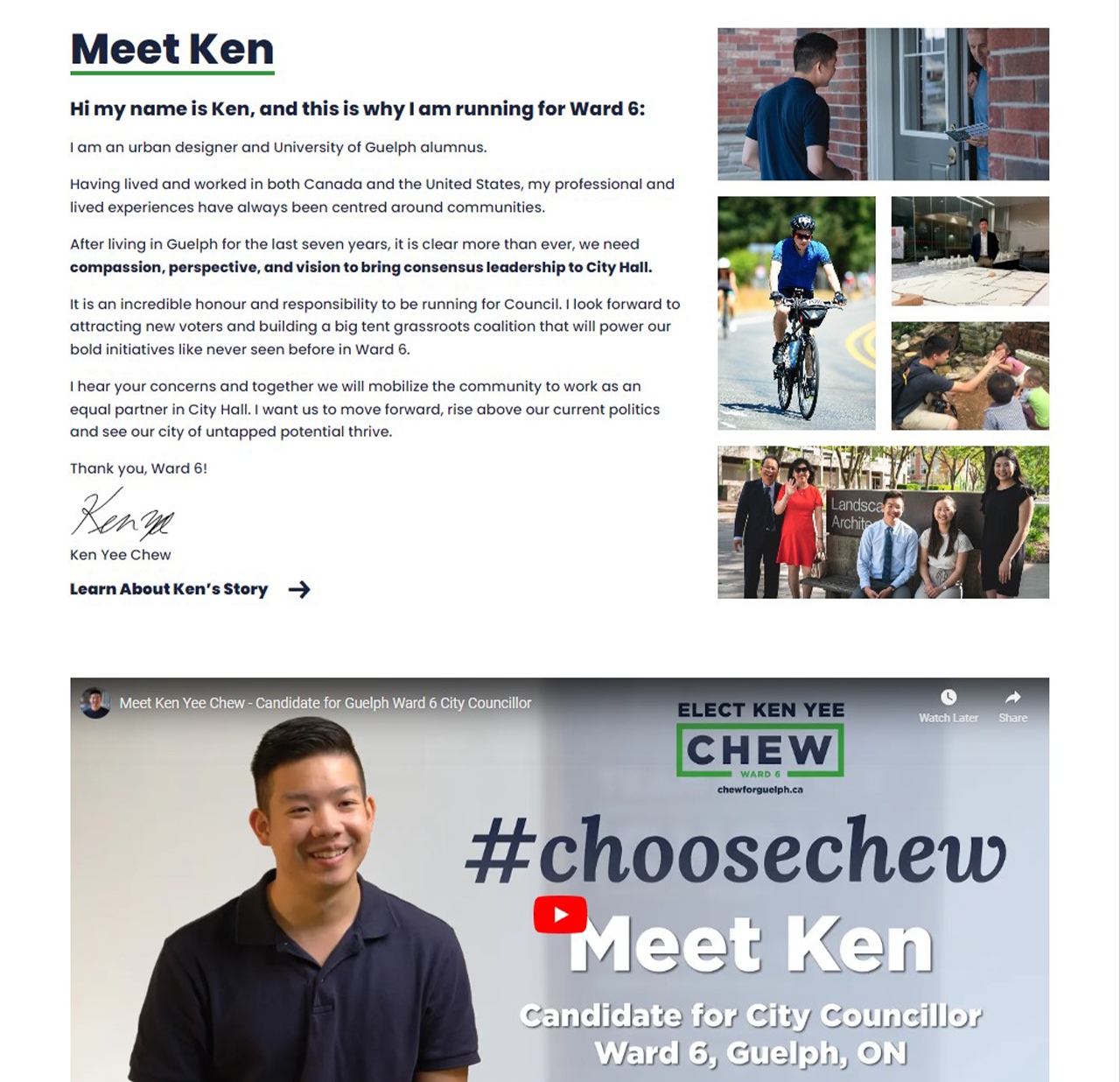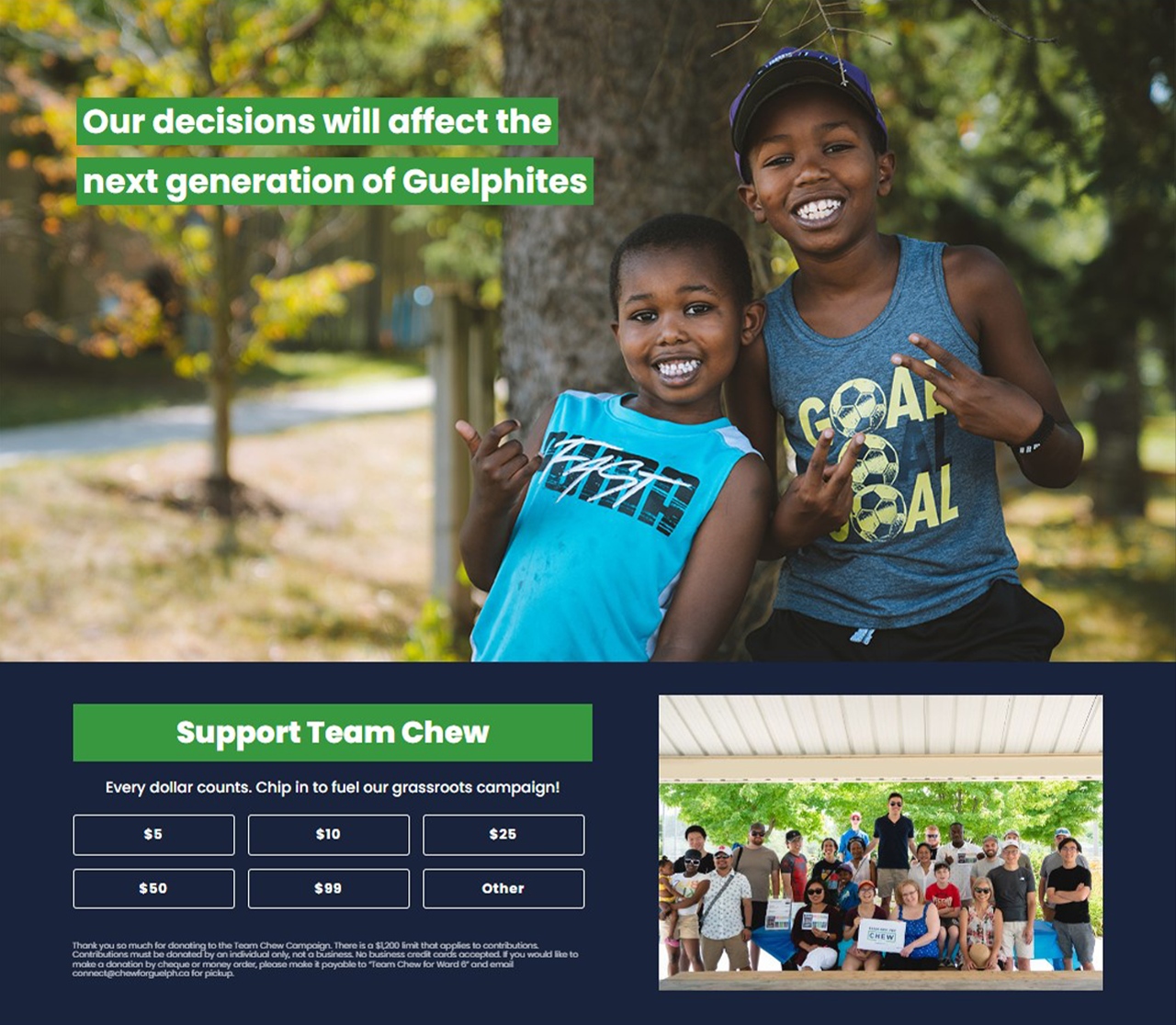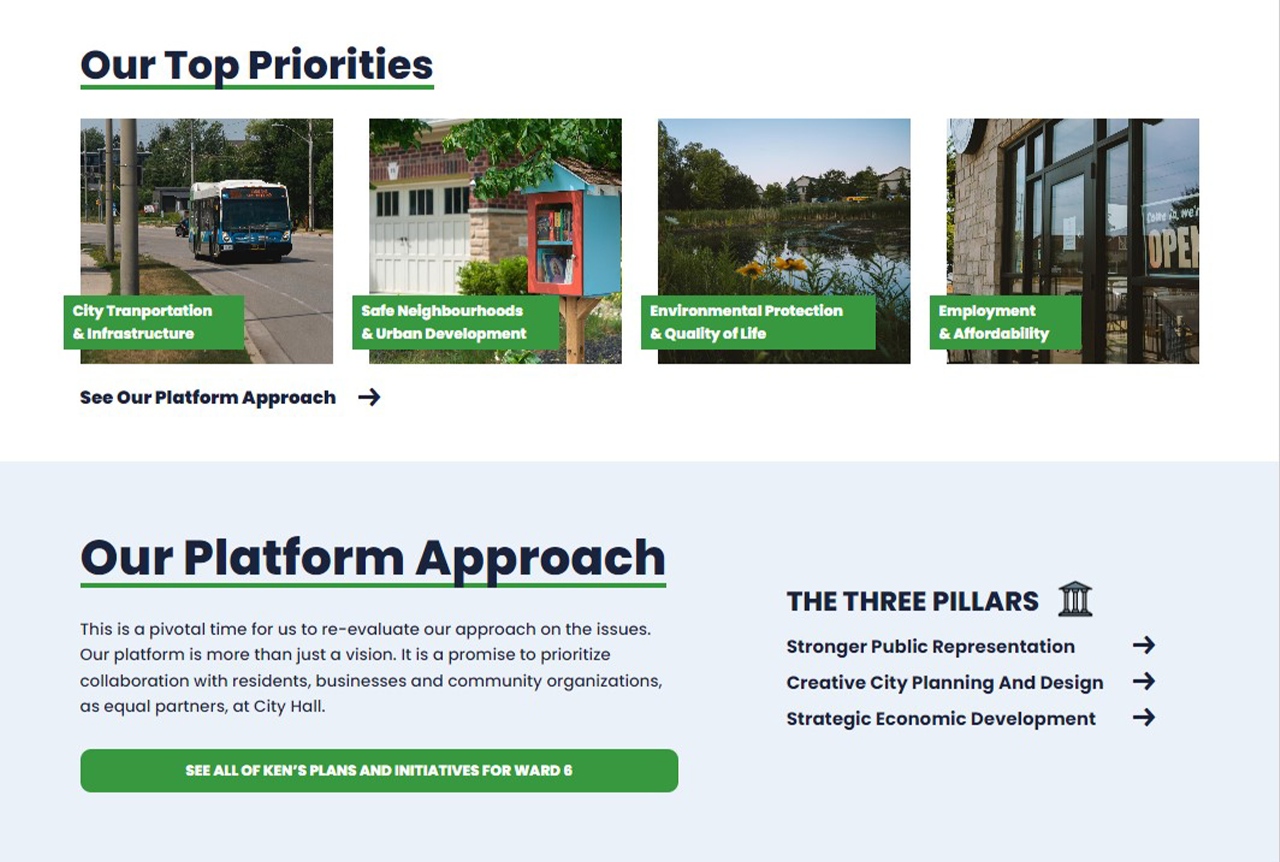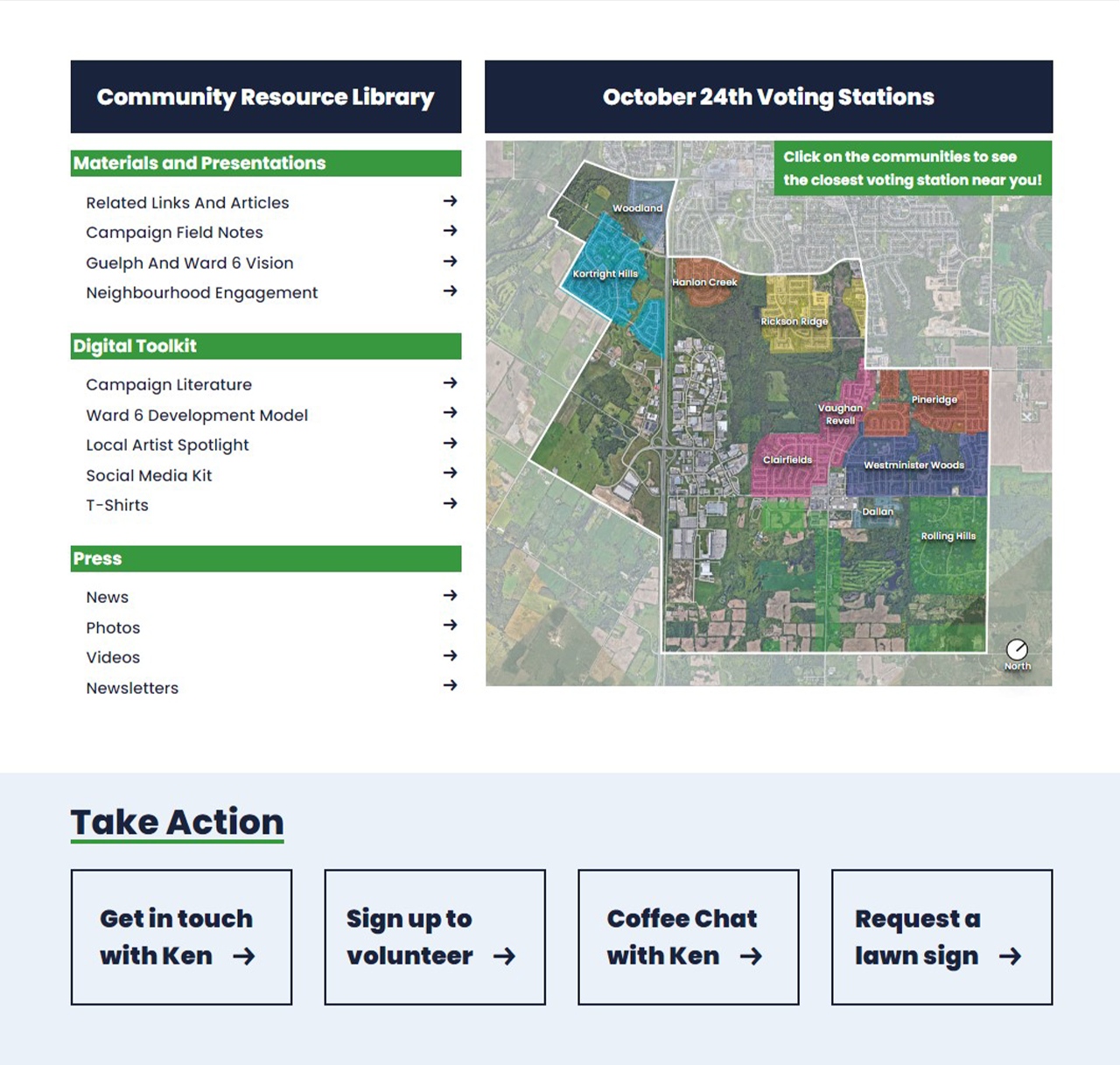 Ready to start your next project?