In this case study, we will review 12 months of SEO data. This will include position tracking, organic traffic, and conversion reporting that proves ROI. We do not include any information that will identify our client to prevent this article being used by competitors.
Position Tracking
The client found themselves ranking #1 for their company name. But when it came to the keywords related to their services, they were on the second page of search results at best. Below is a graphic of their search positioning when they first contacted us: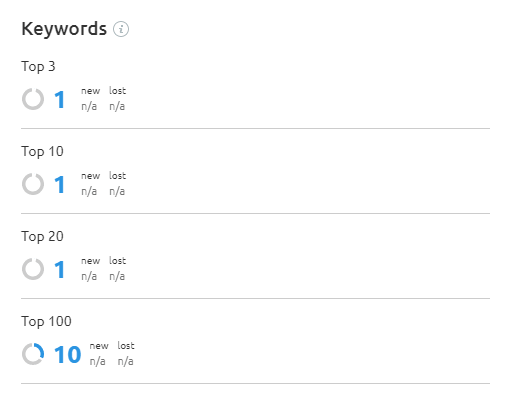 Month #1
We always perform a Comprehensive SEO Audit in the first month of an SEO campaign. This uncovered several issues that we were able to address in the fist two months. By month three, their positioning was on the up. We'd got an important service keyword on the first page, two more on the second page, and eleven more starting to get recognized somewhere in the first 100 results. This is a good start.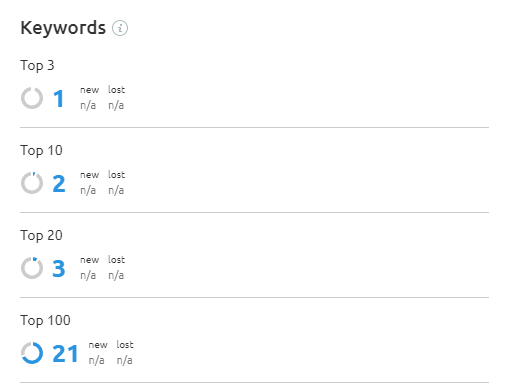 Month #3
For the rest of the campaign, our SEO specialists did what they do best. They review the data we have collected from earlier in the campaign, and create strategies to gain keywords positions ahead of your competitors. We ended up with several #1 and #2 spots, and a total of 17 keywords on the first page. By the end of the 12 months, this was their keyword summary: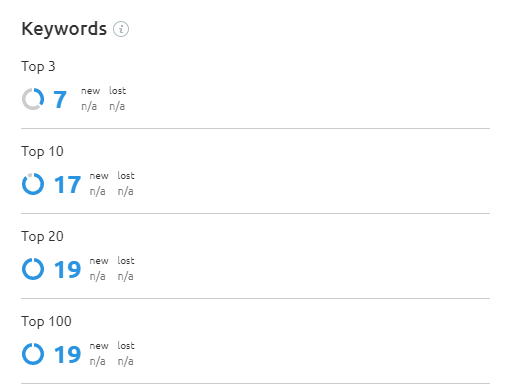 Month #12
Organic Traffic
With search positioning clearly improving month over month, you can expect to see your organic website traffic go up. The following graph shows traffic from search engines over the course of 12 months. The first few months they were averaging 200 users per month. By the end of the year, that number had more than doubled, averaging over 400 users per month.

Goals & Conversion Tracking
The client's overall goal for the SEO campaign was to increase online inquiries and boost sales. We set up a complicated and targeted SEO campaign that would be backed up by monthly data reports to show how much extra business we are bringing in. Below is an overview of the contact form requests over the course of the year. The number tripled exactly, from 32 leads in January 2020 to 96 leads in January 2021.
Working with an SEO Expert
The first step towards more search traffic and leads is to speak with an expert. At Topsite, we specialize in working with small businesses to provide affordable marketing services that drive results. Click here to learn more about our SEO services or contact the team at Topsite today to get started.
Ready to start your next project?